Mary Jo Foley reports on James Hamilton leaving Microsoft to join Amazon Web Services.
Posted by Mary Jo Foley @ 1:42 pm

James Hamilton, an architect on Microsoft's Data Center Futures team, has decided to leave Microsoft for Amazon.com, as TechFlash first reported.

Hamilton is known at Microsoft for his work to popularize the container-model for datacenters. He was a member of Chief Software Architect Ray Ozzie's Live Platform Services development team.  Hamilton's interests included "multi-tenant hosted systems, the management of very large scale systems, massively parallel data management systems, database security, and unstructured data management." Before joining the Live Core team, Hamilton was the general manager of the Microsoft Exchange Hosted Services team, and before that, SQL Server Architect and leader of the Security and Incubation Team.

Hamilton will be a Vice President on the Amazon Web Services team. (I asked Amazon for more specifics about Hamilton's new role but received no word back.)

Amazon has been doing everything it can to prep for Microsoft's entry into the cloud-hosted development space. Microsoft layed out its plans there in late October, when its executives detailed officially the company's Azure cloud platform.
I am curious if Microsoft bloggers will comment on James Hamilton leaving.
Given James's seniority at Microsoft, I would expect Amazon paid top dollar to get him to leave. I've met James and had some discussions with him, but his roles have been more in research than data center design.  It will be interesting watching Amazon's activities as they add more data center resources.  It seems like every week I get someone asking how to get into the amazon data center account, and I tell them I think Amazon is one of the toughest account to get into, and haven't found a good access yet.
The data center world is small, and it will be easy to pick out James with this long hair, and tall stature.  You can look for him at data center conferences.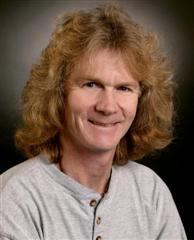 Here is James own post.
James Hamilton Joins Amazon.com

I've resigned from Microsoft and will join the Amazon Web Services team at the start of next year. As an AWS user, I've written thousands of lines of app code against S3, and now I'll have an opportunity to help improve and expand the AWS suite.

In this case, I'm probably guilty of what many complain about in bloggers: posting rehashed news reported broadly elsewhere without adding anything new:

· http://techhermit.wordpress.com/2008/12/11/microsofts-container-progenitor-to-leave/

· http://www.techflash.com/microsoft/Key_data_center_architect_leaves_Microsoft_for_Amazon36057114.html

· http://www.datacenterknowledge.com/archives/2008/12/12/james-hamilton-leaving-microsoft/

· http://blogs.zdnet.com/microsoft/?p=1765

· http://www.theregister.co.uk/2008/12/12/amazon_goes_containers/

· http://blog.seattlepi.nwsource.com/amazon/archives/156853.asp

· http://www.readwriteweb.com/jobwire/2008/12/james-hamilton-leaves-micfroso.php

· http://blogs.msdn.com/stevecla01/archive/2008/12/12/dick-hardt-in-james-hamilton-out.aspx

Job changes generally bring some stress, and that's probably why I've only moved between companies three times in 28 years. I worked 6 years as an auto-mechanic, 10 years at IBM, and 12 years at Microsoft. Looking back over my 12 years at Microsoft, I couldn't have asked for more excitement, more learning, more challenges, or more trust.

I've had a super interesting time at Microsoft and leaving is tough, but I also remember feeling the same way when I left IBM after 10 years to join Microsoft. Change is good; change challenges; change forces humility; change teaches. I'm looking forward to it even though all new jobs are hard. Onward!